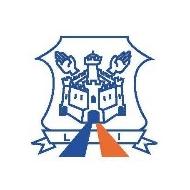 Address:
Lamorinièrestraat, 168a, Antwerp 2018, Belgium -
Get directions
Lycée Français d'Anvers is a French school certified by the Ministries of Education and Foreign Affairs of France, providing kindergarten to senior high school education.
The senior school prepares pupils for the French Baccalaureate. It emphasises a practical knowledge of modern languages (English, French, Dutch; optionally German and Spanish). Intensive course in French as a foreign language is provided when necessary. There are 200 pupils from more than 20 countries.